July 1, 2020
Posted by:

Chris Carter

Category:

Uncategorized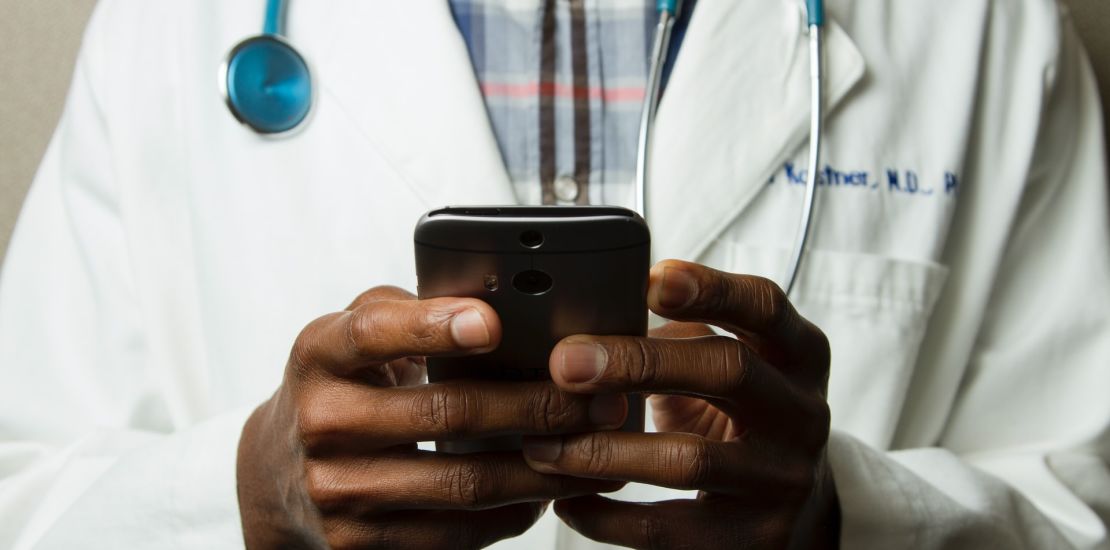 A quick overview of the different types and benefits of HIE

Health information exchange occurs when two or more organizations exchange PHI electronically.
The benefits of HIE include improved quality and outcomes of healthcare, increased patient safety, reduction of health-related costs, and data standardization.
There are three types of HIE: directed exchange, query-based exchange, and consumer-mediated exchange.
Health information organizations protect patients' PHI by implementing physical, technical and administrative safeguards.
Health information exchange — HIE — enables the secure electronic sharing of a patient's medical information between physicians, specialists, nurses, pharmacists, other healthcare providers, and patients. This results in better, faster, more efficient, and more cost-effective care.
How Does Health Information Exchange Work?
Health information exchange occurs when two or more organizations exchange health-related data electronically. They accomplish this by using a secure online platform where providers can access and share patient health information — or PHI. Large health systems that leverage health information technology can connect multiple providers to each other, which in turn facilitates a patient's continuity of care.
What Are the Benefits of Health Information Exchange?
According to HealthIT.go, HIE offers a number of significant benefits when compared to traditional hard copy medical record keeping:

Electronically exchanging PHI eliminates unnecessary, duplicate, or redundant testing.
HIE provides healthcare professionals with more clinical data so they can deliver more effective care and treatment.
It improves patient safety by reducing medical errors and medication.
HIE engages patients in their own personal health information and outcomes.
It improves the quality and outcomes of healthcare.
Health information exchange improves efficiency by reducing unnecessary paperwork processing.
It reduces health-related costs.
HIE helps improve public health reporting and monitoring.
It enables data standardization, which allows a patient's data to be seamlessly integrated into the appropriate Electronic Health Record — or EHR — which further enhances patient care.
What Are the Different Types of Health Information Exchange?
There are three forms of health information exchange:

Directed exchange: A healthcare provider securely sends patient information to another healthcare provider. In this form of HIE, the providers already know and trust each other. They use encryption to make sure the patient information remains secure. Currently, directed exchange is also used to report quality measures to The Centers for Medicare & Medicaid Services. Healthcare organizations also use it to send immunization data to public health organizations.
Query-based exchange: A provider searches for and discovers clinical information about a patient, usually in an unplanned situation such as an emergency room.
Consumer-mediated exchange: Patients have access to their own health information, normally through an online portal or platform. This allows them to share their medical records with healthcare providers, correct inaccurate or missing health information, track and monitor their own health, and correct inaccurate billing information.
How Does a Health Information Exchange System Protect Patients' PHI?
Due to HIPAA regulations, it's critical that health information exchange systems protect patients' PHI. The safeguards the respective parties put in place can be divided into three main categories: physical, technical and administrative.

Physical safeguards include restricting access to computers and servers by keeping them behind locked doors and using accessories such as laptop locks. Technical restrictions include encryption, passwords, two-factor authentication, firewalls, and audit trails. Administrative restrictions include measures such as anonymizing data used for research, implementing security training, and establishing business-associate agreements with cloud providers.

Health Information Exchange: The Safe, Effective, and Efficient Option
There's also an additional advantage to electronic HIE — the fact that it enables contactless medical record fulfillment and release of information. This reduces the spread of COVID-19 by eliminating the need to physically handle and exchange documents.

In short, health information exchange offers significant benefits for patients, healthcare entities, and public health organizations. As such, with increasingly more healthcare organizations joining HIE systems, healthcare information exchange is becoming a critical differentiator in how providers are able to offer care to and communicate with patients.