Easily Follow HIPAA Requirements
When it comes to protected health information (PHI) data exchange, the first order of business is HIPAA-compliant security. Our HITRUST, SOC 2, and ISO 27001 ready platform follows HIPAA requirements and provides a complete digital audit trail. From two-factor authentication to location-based IP requestor verification, you'll gain a fully integrated end-to-end electronic data custody value chain so you can measure and monitor everything that is important.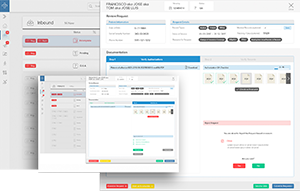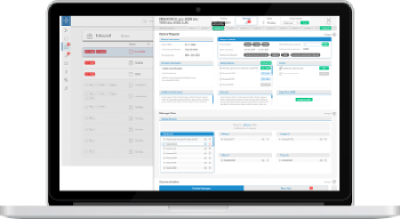 HIPAA-Compliant Segmented and Secure Accounts
Rest assured that your platform carefully follows HIPAA requirements—even for walk-ins. In fact, ChartRequest was built for security, and all accounts are onboarded in a manner to ensure information access is siloed appropriately. With that said, our enterprise reporting application layer sits on top of all siloed accounts—allowing requisite employees to monitor the health information exchange process across any number of locations, departments, or functions.
Automated, Intelligent Alerts
Have an internal matter that needs monitoring or a special situation requiring attention? Enjoy automated alerts that are simple, configurable, and rules-based. With ChartRequest, you can set up alerts in less than a minute and have them delivered to your inbox on an instant, daily, or weekly basis. Simply establish triggers based on an email address, organizational name, and patient name. With our centralized platform, you'll keep your finger on the pulse of where information is moving.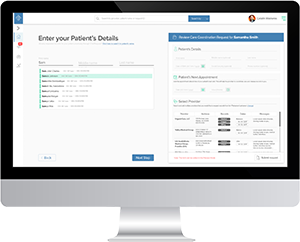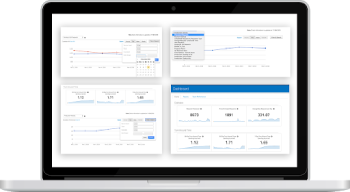 Real-Time, On-Demand Reporting
It doesn't matter if you are a compliance officer for a hospital, lead risk management for an FQHC, or oversee a legal department for a group practice. ChartRequest allows you to easily monitor and measure request turnarounds to ensure prompt fulfillment. Flex between hourly, daily, weekly, and monthly temporal views—and use filters for specific locations. Our platform empowers you to stay on top of compliance obligations for the exchange of health information. See our reporting features for yourself.
Detailed, HIPAA-Compliant Audit Trails
Stay HIPAA compliant, and quickly triage and resolve legal issues. From an attorney demand letter to a workers' compensation subpoena, ChartRequest's enterprise reporting allows you to quickly drill down to the request level. You'll see a full audit trail of each request and determine if the request was even submitted to your organization. We can also help you track and follow up on a requestor's identity to the longitude and latitude level at the time of the request with IP address tracking.