December 24, 2021
Posted by:

Andrew Zellers

Category:

Product Updates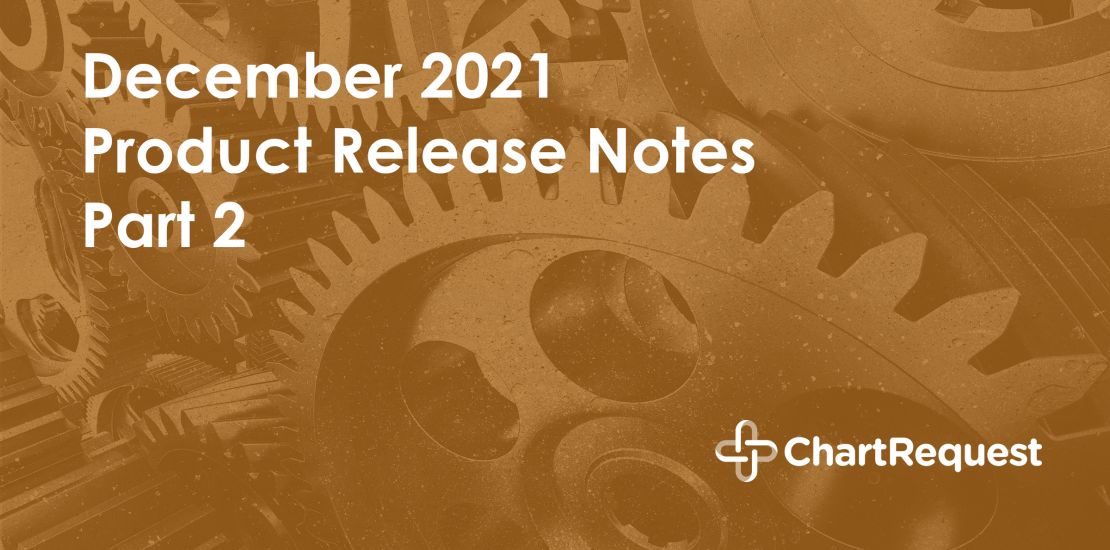 Our goal at ChartRequest is to make the exchange of PHI quick and easy. We believe in quality over quantity, so we have some updates today that didn't quite make it in our larger update earlier this week.
Check out our latest updates to the ChartRequest platform.
"No Radiology Records"
Users can now select "No Radiology Records" as an option when completing the "Certification of No Records" template.
Default Location
Custodian and SPU users can now change their default location in the "My Account" page.
Minor Bug Fixes
Thank you for keeping yourself up-to-date on the latest news. If you have any questions or concerns, please let us know at support@chartrequest.com