Previous
Next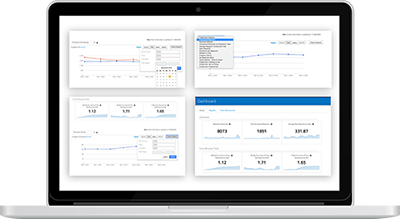 Streamline Electronic Health Information Exchange for Your Healthcare Organization
Increased efficiency. Improved care coordination. A better patient experience. It's all possible with ChartRequest. Our platform enables streamlined electronic health information exchange—so your staff can easily request or retrieve medical records. We also provide an app that empowers your patients to view the status of their records in real time. And that means better care, fewer administrative costs, and more time you can allocate toward the patient experience.
ChartRequest is a great product with a great leadership team. Their Release of Information platform solves a headache for a lot of healthcare
companies, especially growing ones. I'd recommend it to anyone facing those kinds of challenges.
Chief Compliance Officer, Large Ophthalmology Practice
What most impressed me after using ChartRequest is that we've now redeployed two of our processing staff members and cut our turnaround from two weeks to two days. We automatically log all authorizations for payer audits and send referrals their records faster. We couldn't be happier.
Pathology, Medical Records Manager
See How Our Electronic Health Information Exchange Platform Will Revolutionize Your Organization